Germfree's
cGMP Solutions
Germfree manufactures a comprehensive line of barrier systems for aseptic control and containment as well as a complete mobile and modular cGMP facilities. We offer advanced solutions to maintain cGMP processes and production for a wide range of biopharmaceutical applications.
We are a single source OEM provider of complete cleanroom and lab facilities including the integration of specialist equipment. All of our solutions are delivered through our experienced engineering teams, subject matter experts and our state of the art leading edge fabrication process.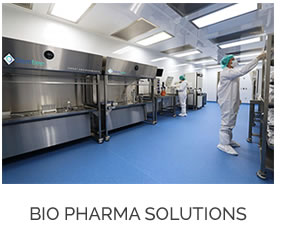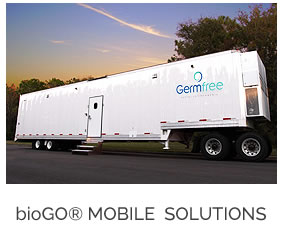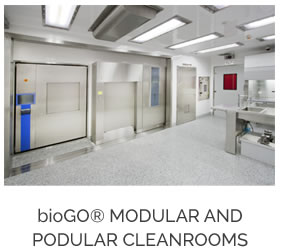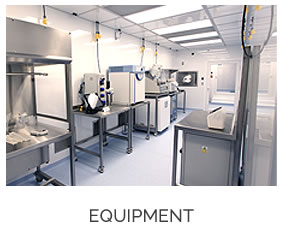 Modular Cleanrooms
bioGO® Modular and Podular Cleanrooms
Germfree's modular facilities provide flexible cGMP-compliant cleanroom
production space, incorporating aseptic process areas as well as containment for potent APIs. While engineered to handle your current cGMP requirements, modular facilities can be reconfigured for future process change-outs. Germfree's modular facilities are self-contained and stackable allowing them to be installed wherever they are needed, internally or externally, and without complex on-site infrastructure.
Scope of Services:
Ardmac provide a full design and build turnkey package to include building
envelope, internal fit out, mechanical, electrical, life protection, medical gas, nurse call and BMS Systems. Our construction teams can work on site preparation in
parallel to manufacturing activity optimizing program duration.
– Building Shell
Modular units are designed to be robust and have a mild steel structural framework. A range of external panel finishes can be provided.
– Internal Finishes
The internal finishes are defined by the level of hygiene and cleaning regimes
adopted by the end user. Finishes can range from medical grade paints, vinyl wall coverings or special high impact materials.
MediPods are designed to be either stand alone or be scalable in a multi modular configurations utilising a "Plug & Play" approach where possible. Considerations have been made to provide service spaces where medical gasses can be provided along with other HVAC requirements. Services can also be mounted externally and fed into the units via modular delivery systems.
– Electrical
The units can be supplied with the following services:
– General small power and data
– Lone working alarm systems
– Nurse Call
– Building Management Systems
– Intercoms
– Fire detection and life services
– Gas Detection
– Commissioning
Benefits of Modular & Podular Cleanrooms:
Germfree's bioGO® Mobile Cleanrooms are available in standard and custom
configurations. With interchangeable equipment and furniture, movable walls, and the ability to connect multiple trailers, these facilities bring advanced capabilities when existing infrastructure is insufficient or unavailable. We configure our mobile units to meet exacting client requirements.
Accelerated Time to Market
Germfree has delivered 200+ projects across the globe to our expert clients. Our bioGO® Podular (self-contained cleanroom modules) and full-scale Modular
Cleanrooms (integrated, interconnected, multi-module, structural building) facilities are based on design standards and common process layouts. The pre-engineered structures and common components ensure schedule efficiencies. Our offsite built, process ready facilities offer accelerated timelines versus traditional construction while delivering full integration and compliance.
Flexible and Adaptable
Germfree's bioGO® Modular & Podular Cleanrooms are available in standard and custom configurations to meet a wide variety of cGMP development and
manufacturing applications. Germfree's facilities can be installed outside or within a shell building depending on site needs. Our structures provide for full roof loading and integrated mezzanines such that HVAC/MEP can be placed on top, inside, or adjacent to the functional space. Designed with flexibility in mind, modules can be added or removed to suit your evolving process.
Factory Built Quality
Germfree's offsite-built facilities are designed by engineers and built by craftsmen with modern tools in our climate-controlled factory. Our modules are robust structural buildings that can be combined, arranged, and joined to suit a variety of cGMP processes with standard layouts available. Germfree uses only the highest quality components and architectural finishes to provide a superior product of the highest quality in an abbreviated timeline.