RAPIDLY DEPLOYABLE,

SCALABLE GMP
MANUFACTURING AND
LABORATORY FACILITIES
To the world's leading pharma and biotech
companies, CDMOs and biotech start ups.
1: Mobile
2: Modular
3: Multi – Module Facilities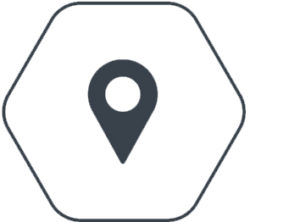 Facilities that suit all stages of the drug development – our facilities grow with you: Only invest in the space you need as your process evolves and the scale of your commercial opportunity becomes clearer.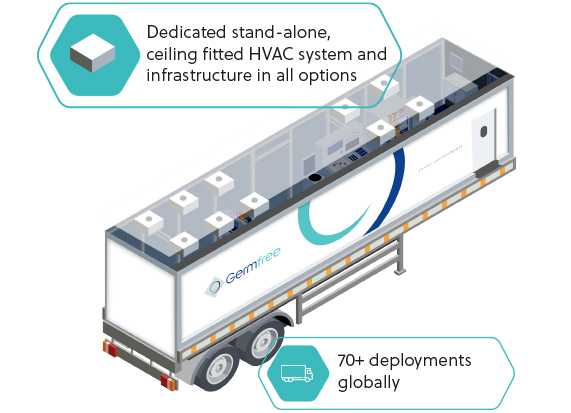 MOBILE
Rapid deployment, self contained, GMP compliant Cleanroom trailers. Each mobile facility is engineered and constructed to meet or exceed the CDC NIH BMBL guidelines for BSL-2 laboratories and the World Health Organization (WHO) guidelines for BSL-3 laboratories.

SINGLE
MODULE FACILITY
Modular facilities are engineered and
constructed to meet or exceed the
quality of brick and mortar construction
while reducing risk and accelerating time
to market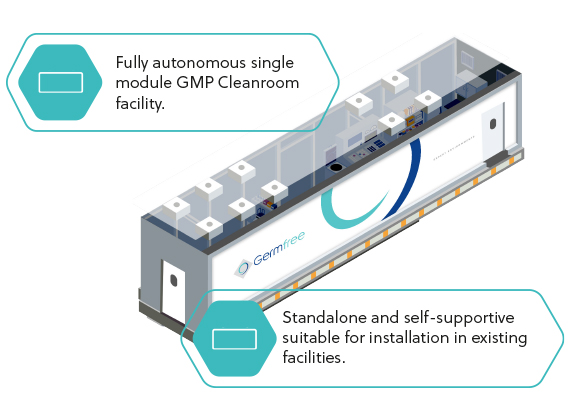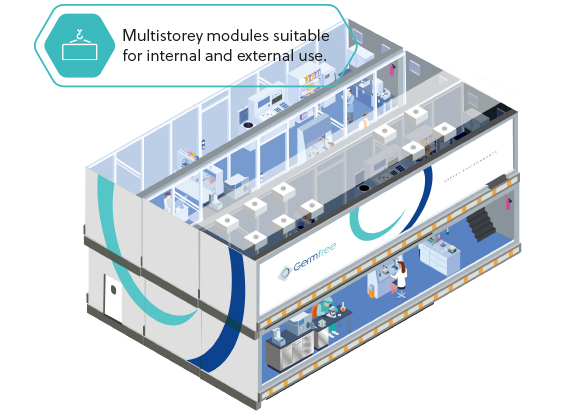 MULTI-MODULE
FACILITITES
Interconnecting, multistorey units providing flexibility and scalability for all of your immediate and future requirements.
Select from a number of application-ready standard layouts or choose a more customised option.

TALK TO US ABOUT YOUR PROJECT

Ardmac, Germfree's partner for Europe is here to discuss the specific requirements of your project.  With more than four decades of experience in the industry, all aspects from planning to handover are in the best hands.
George Walker Associate Director
[email protected]
+353 868051723