Creating Environments
That Serve Life Science Innovation & Global Health
Germfree designs and manufactures complete BioPharma mobile and modular facilities to provide fast and flexible cGMP-compliant production space.
Our operational ready modules are all uniquely stackable and suitable for internal and external use.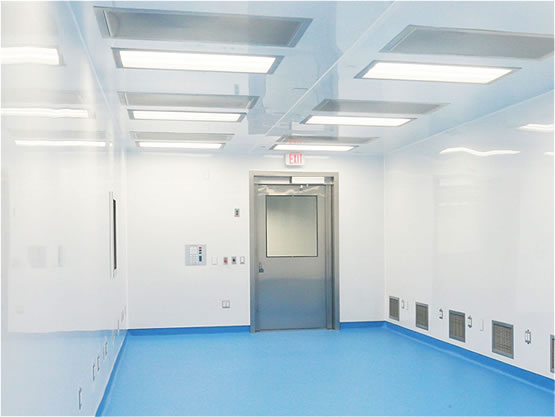 Our bioGO units incorporate cleanroom process areas as well as containment space. They are self contained and suitable for installation into an existing building or as a freestanding facility.
We work with the world's leading Biotech companies, contract manufacturing and development companies and Biotech start-ups, who are looking for operational flexibility and scalability.
Our cGMP compliant Cleanroom and Laboratory spaces can be delivered quickly anywhere in the USA, Europe, UK and Asia and are capable of facilitating scaling up or scaling out as your processes evolve and commercialization grows.
We specialise in all forms of cleanroom construction to suit your specific requirements:
– Traditional Cleanroom and Laboratory Construction
– Modular (Offsite) and Mobile Cleanroom and Laboratory Construction
– Hybrid Cleanroom and Laboratory Facility Construction
WHY CHOOSE MODULAR SOLUTIONS
Increasingly, we're seeing our clients look towards our mobile and modular offering, reflecting the significant benefits of this form of construction:
Speed:
Significant time savings vs. traditional
Flexibility:
Reconfigurable templates facilitate the ever-evolving ATMP space
Optimise Capital Investment:
Scale your facility as your product development progresses through clinical into commercialisation and accommodate multiproduct pipelines. Rental options on our mobile GMP suites are available
Geographic expansion:
With operations in the UK, Europe and USA, we support our clients' global
manufacturing requirements with smart, standardised, flexible, scalable cleanrooms that can be delivered at speed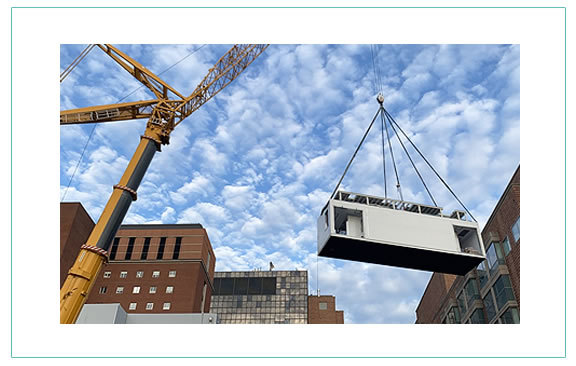 WHAT WE DO
Germfree provides controlled aseptic environments as well as primary and secondary containment to serve the rigorous demands of our clients. Our laboratory equipment, cleanrooms, cGMP facilities and biosafety labs deliver solutions across the complete life science spectrum.
All aspects of a project are completed in-house. Germfree provides a single-source OEM solution. This allows our mobile, modular and cleanroom projects to be operational in a fraction of the time required for traditional construction. It is the dedication of the Germfree team that enables rapid deployment of critical infrastructure both to cutting edge research facilities and the front lines of global health security.
Meet with Germfree to explore past projects and discuss the ideal solution for your application.

Germfree works closely with your organization to determine project-specific needs and relevant solutions.
Cutting-edge fabrication technology, engineering teams and subject-matter experts at Germfree work closely to engineer a premier product.
Germfree's expert team of fabricators, welders, electricians, and installers get to work and move the project through the line.
Prior to delivery each project undergoes Factory Acceptance Testing to ensure readiness for your application.
Germfree works with the client to arrange expedient shipping, and installation if required.
Adhering to robust standards and practices, Germfree's expert Quality team oversees production of your project to the finest detail.
A dedicated project manager is assigned to your build-slot and will watch your project every step of the way as a singular point of process.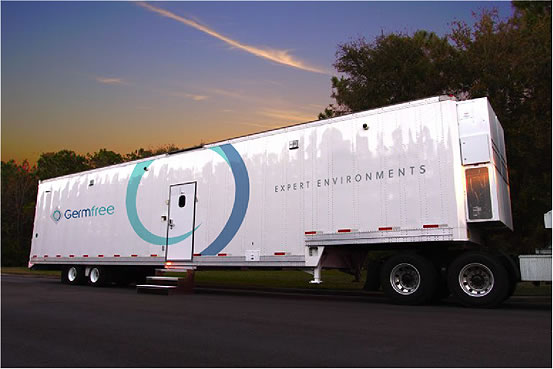 Creating Environments That
Serve Life Science Innovation
And Advance Global Health